(2011-06-28 SCMP)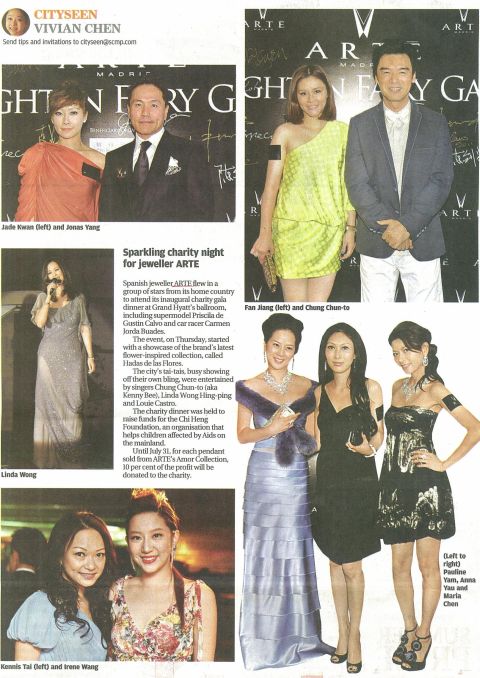 Spanish jeweller ARTE flew in a group of stars from its home country to attend its inaugural charity gala dinner at Grand Hyatt's ballroom, including supermodel Priscila de Gustin Calvo and car racer Carmen Jorda Buades.The event, on Thursday, started with a showcase of the brand's latest flower-inspired collection, called Hadas de las Flores.

The city's tai-tais, busy showing off their own bling, were entertained by singers Chung Chun-to (aka Kenny Bee), Linda Wong Hing-ping and Louie Castro.
The charity dinner was held to raise funds for the Chi Heng Foundation, an organisation that helps children affected by Aids on the mainland.

Until July 31, for each pendant sold from ARTE 's Amor Collection, 10 per cent of the profit will be donated to the charity.
This post is also available in: Chinese (Traditional) Chinese (Simplified)