Chi Heng Foundation Hosts its First Ever Charity Golf Day to Raise Funds
(2010/01/01 Tatler Hong Kong)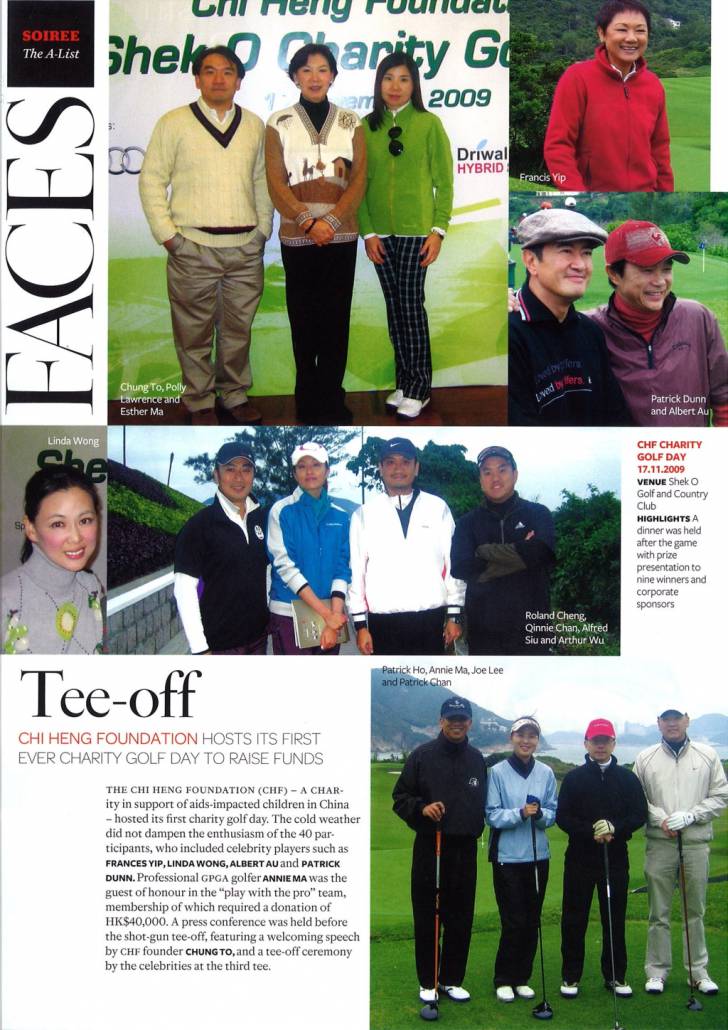 The Chi Heng Foundation (CHF) – A Charity in support of AIDS-impacted children in China-hosted its first charity golf day.
The cold weather did not dampen the enthusiasm of the 30 participants, who included celebrity players such as Frances Yip, Linda Wong, Albert Au and Patrick Dunn.
Professional GPGA golfer Annie Ma was the guest of honour in the "play with the pro" team, membership of which required a donation of HK$40,000.
A press conference was held before the shot-gun tee-off, featuring a welcoming speech by CHF founder Chung To, and a tee-off ceremony by the celebrities at the third tee.
CHF Charity Golf Day 17.11.2009 Venue : Shek O Golf and Country Club Highlights : A dinner was held after the game with prize presentation to nine winners and corporate sponsors.
This post is also available in: Chinese (Traditional) Chinese (Simplified)