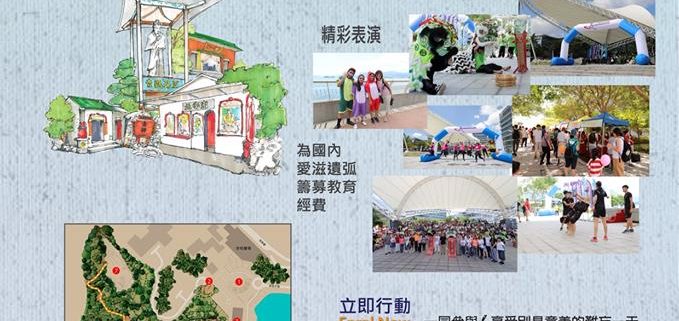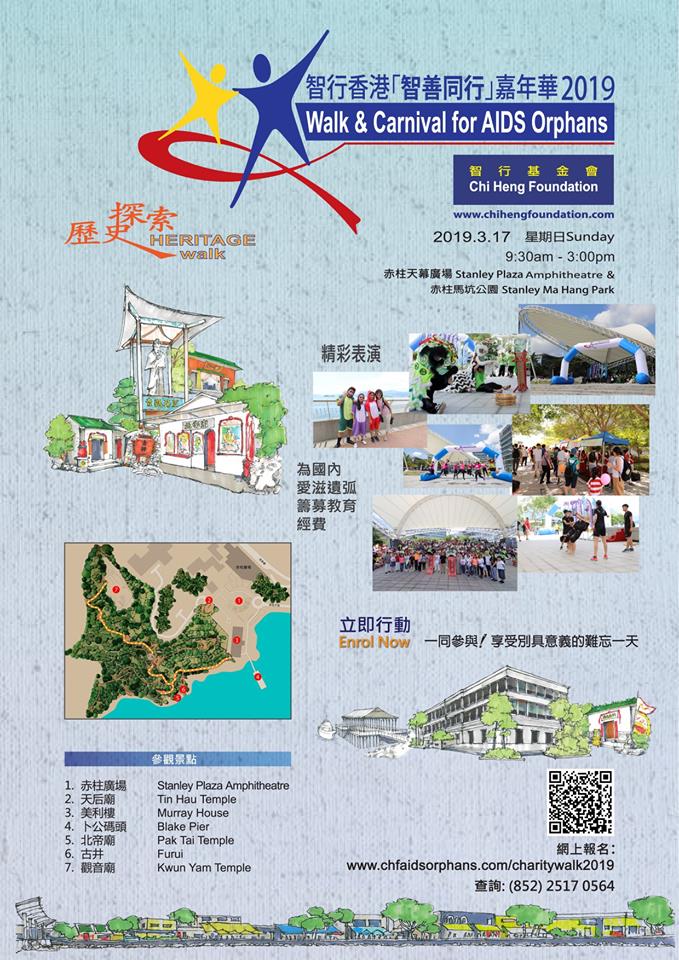 Walk & Carnival for AIDS Orphans 2019
ince 2013, Chi Heng organized this annual signature fund-raiser with continuous growth in scale every year. With experience and resounding success of 2018, we will organize our 7th charity walk at Stanley Plaza Square in 2019 with the following theme.
On the event day, we will explore heritage culture while walking alone Stanley Ma Hang Park, such as Pak Tai Temple and Kwun Yam Temple.
~Our Goals~
To give participants
and their kids understanding the heritage culture by
fun and nostalgic
games.
+
To promote CHF's
work through social media, supporting organizations and
local school network.
>
To raise
HK$1M
to help
400+
AIDS impacted
children in China*
*This is estimated average for 1-year sponsorship. Actual amount varies by school and family conditions of each student.
~The Walk~
~The Carnival~
Date:
Sunday, 17 March 2019
   
Date:
Sunday, 17 March 2019
Time:
10am to 12nn
Time:
9:30am to 3pm
Walking Route:
Stanley Ma Hang Park
Location:
Stanley Plaza Amphitheatre
Walking Distance:
About 2 km