In planning and launching ALPS, art consultants Lingling Huang and Jane Chiu sought to do something different in the Hong Kong art market. The twin aims are to personalize the art gallery experience and to partner closely with charity organizations for the benefit of the wider community. In this exhibition, featuring contemporary artists who will share their painting language with us include Huang Yuxing, Jiang Guozhe and Shi Jing.
Date: Thursday, 31 March 2011
Time: 6.30pm – 10pm
Venue: KEE Club at 6/F., 32 Wellington Street, Central, HK
Art Lane Private Salon (ALPS) will hold its 2nd art exhibition on Thursday 31 March 2011 at the KEE Club.
Chi Heng is the charity beneficiary, and a fixed percentage of all sales proceeds will go to Chi Heng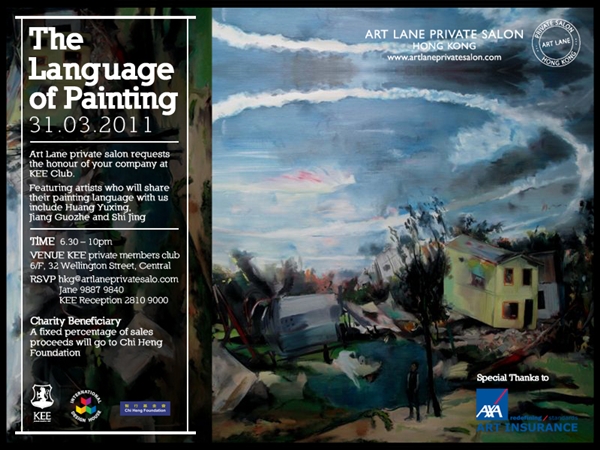 This post is also available in: Chinese (Traditional) Chinese (Simplified)