Roughly 45% of Chi Heng's front-line staff in central China are former sponsored orphans, now graduated from school. Having felt the impact of Chi Heng's programs on themselves, they want to similarly help younger minds change their fate through education. Several of them have risen to managerial roles, with one of them now a senior manager in charge of several Chi Heng offices.
Other sponsored students have come back to CHF to help younger ones, e.g. summer home visits, summer camps.
In school year 2019-20, 84.8% of our 1263 sponsored university students participated in community self-help initiatives and/or Chi Heng Academy training of life skills during their university studies, an indication of their motivation to better prepare themselves for the challenges of life as well as to help others. Cumulatively, among the more than 4,000 university students Chi Heng has sponsored to date, over 2,310 have volunteered for summer work such as conducting summer camps and home visits.
Roughly 300 university students regularly volunteer their time to participate in Chi Heng services on an ongoing basis during the school year.
*student numbers updated with 2019-20 school year data.
My Day at Cabin Hospital
Chi Heng's children are impacted by the HIV virus, some are even orphaned by it. However, they change their circumstances through education and some eventually pursue paths in medicine. Chi Heng helps instill a sense of social responsibility amongst our students and nothing makes us happier to see them using the knowledge and expertise they've acquired to fight against another deadly virus.

– Chung To, Founder and Chairman of Chi Heng Foundation
One of Chi Heng's "starfish" Lei exemplifies this positive chain reaction described by our founder. Lei changed his circumstances through education and when he was able to, gave back to society by helping others.
When Wuhan became the epicenter of the coronavirus outbreak, Lei signed up to support the medical team there. He risked his own life and led a team to provide frontline medical support to the people of Wuhan. Lei was stationed in a hospital in Wuhan for two months, from the beginning of this year to March. Below is the story of this doctor, whose heroism makes our Chi Heng family proud.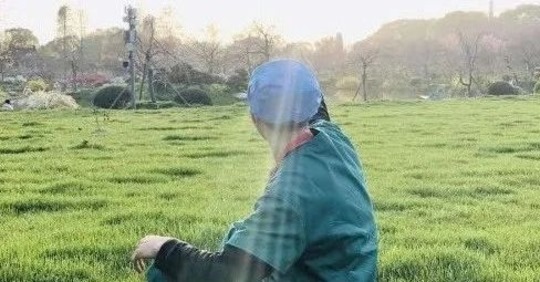 2008 Wenchuan Earthquake Disaster Relief
The horrors of the May 2008 Wenchuan Earthquake still linger on in our memory. At the time of this crisis, Chi Heng organized 22 university student volunteers to provide disaster relief in the Sichuan disaster zone. They spent 40 days in Beichuan, Pengzhou, Chongzhou, and Long Men Shan Township, visiting victims, providing them with assistance, and showing them that there were people who cared about them. Just before the onset of deep winter, 16 of the students returned to the disaster zone to distribute supplies such as cooking oil, gloves, and socks. Their work received recognition and praise from local villagers, partners, and government officials, and the Chi Heng name became known throughout the region. At the same time, these students have proven that they are not weaklings or burdens to society, but are willing and capable to give back to society.
Xiao Yu
Xiao Yu is originally from Henan and currently resides in Zhengzhou, working for a French enterprise. Her father passed away from AIDS, and she came under Chi Heng's sponsorship when she was very young. She is very passionate about community service and was one of the students who organized fellow sponsored students to carry out disaster relief work in the aftermath of the 2012 Wenchuan Earthquake. After graduating from university, she has continued to participate in Chi Heng's volunteer work many times, demonstrating Chi Heng's spirit of community self-help. Not only does she employ her own resources to support Chi Heng's fundraising events, she is also an avid advocate for understanding and caring about the vulnerable AIDS-impacted community.
"Very soon, I will enter society's workforce. I will follow the example of Mentor To and give back to society with all my heart, so that there will be more love and warmth in our society."
"There is a saying, 'a drop of favor must be repaid many fold.' Today, you are the supporters and funders of my education. Tomorrow, I will be the thankful one in your lives, the one who repays the favor, who builds our nation, and who creates a blueprint for the future. And I will not be alone. Tens of thousands of sponsored students will be like me too."
10 years after graduation, a sponsored student visited a Chi Heng office and donated back to Chi Heng back ALL the sponsorship money plus an additional RMB 2,000.
This post is also available in: Chinese (Traditional) Chinese (Simplified)