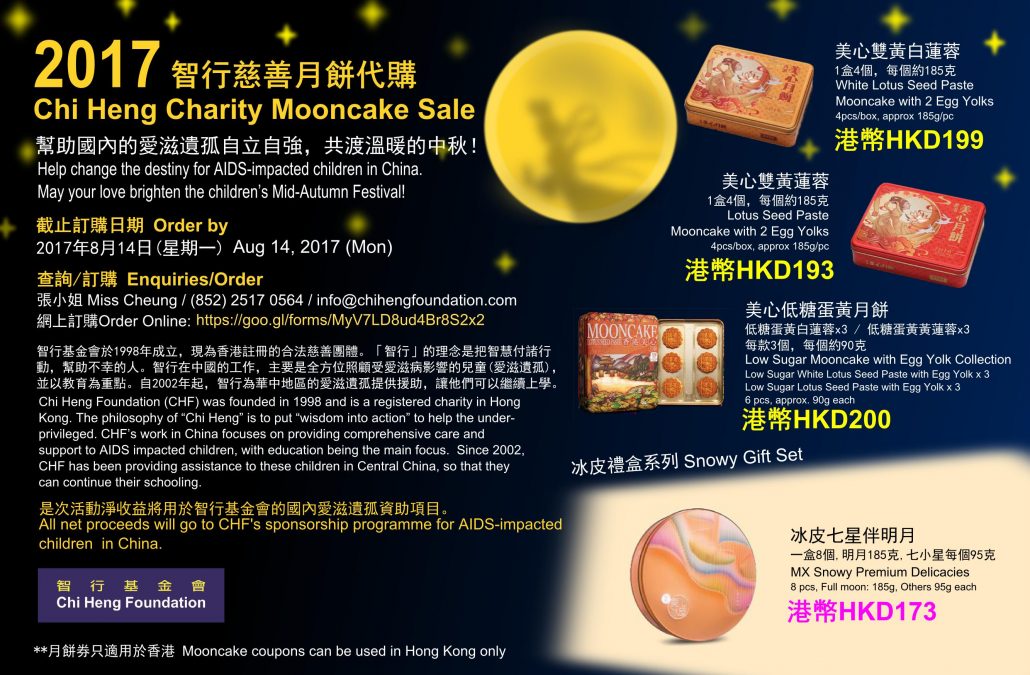 Chi Heng Charity Mooncake Sale 2017
The joyous Mid-Autumn Festival is fast approaching, it is a great opportunity to extend your generosity and show your love and care to AIDS-impacted children in mainland China. This year we have selected 4 styles of Maxim's Mooncake for you to choose from. All net proceeds from the sale will go to support Chi Heng Foundation's sponsorship program for AIDS impacted children in China.
May your love and blessings brighten the children's Mid-Autumn Festival!
To order:
1) Download order form
2) Submit online order form
For enquiries, please contact Ms. Cherry Cheung at +852 2517 0564 or email to [email protected].
Special Acknowledgement: Maxim's Caterers Ltd, Hong Kong Maxim's Group
**Mooncake coupons can be used in Hong Kong only
This post is also available in: Chinese (Traditional) Chinese (Simplified)