"Color Your Heart" DIY shopping bag charity redemption
fully support by Miramar Group
You are cordially invited to visit Mira Mall & Miramar Shopping Centre at Tsim Sha Tsui to redeem an exquite "Color Your Heart" DIY shopping bag. All the shopping bags are manufactured by Chi Heng's Eco-bag factory, a community self help project that hires women stricken by HIV/AIDS and poverty in rural area of China. Visitors can redeem and DIY their own bag by donating HK$100 or above.Miramar Group will donate additional HK$50 per each shopping bag redeemed by visitors. The production is fully sponsored by Miramar Group and all proceeds will go to Chi Heng's AIDS orphans education sponsorship and psycho-social support program in China.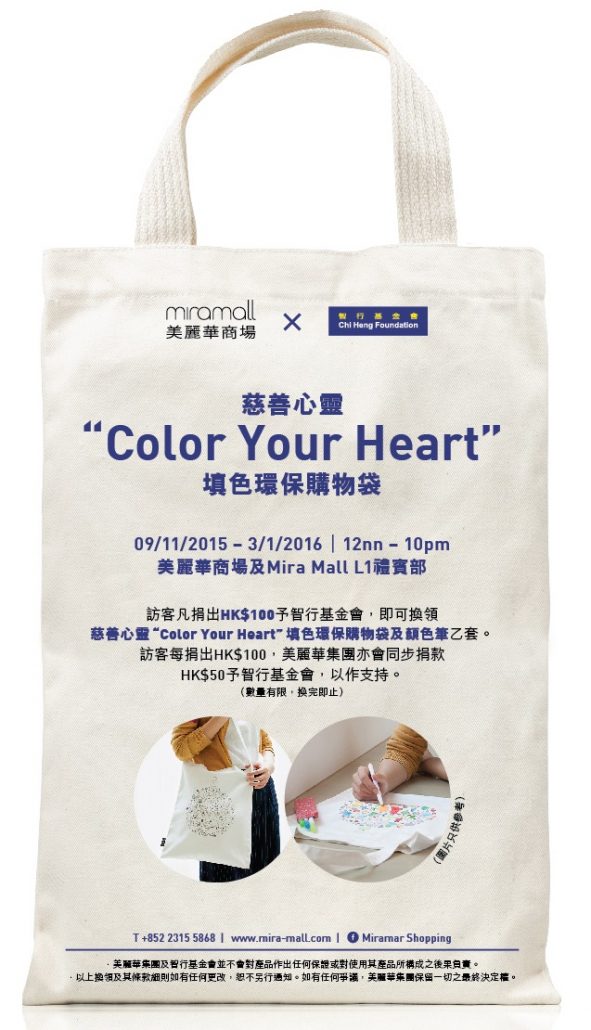 Event Details
Date: 9 November 2015 – 3 January 2016
Time: 12nn – 10pm
Venue: Miramar Shopping Centre L1 Concierge / Mira Mall L1 Conceirge
Address: 118 Nathan Road, Tsim Sha Tsui, Kowloon (Exit B2 of Tsim Sha Tsui MTR station)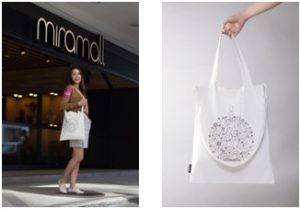 Meanwhile, "bagforbetter2015", a charity exhibition cum silent auction of 15 designers' eco-bag, is being held at Miramar Shopping Centre coincide with the "Color Your Heart" charity redemption. For more details, please visit https://chfaidsorphans.com/event/bagforbetter2015/.
The DIY eco-bag is avaliable while stock lasts. Visit Mira Mall & Miramar Shopping Centre to get one now! Join us to give the children a chance of education and fill their lives with colors!
This post is also available in: Chinese (Traditional) Chinese (Simplified)