This event aims to arouse the interest of Hong Kong children in caring for orphans affected by AIDS in the country; making use of paint and brushes to send their warmest regards to the lesser privileged children, thus cultivating a positive ethnics education.
We are extremely grateful for the support from our Honorary Advisor, Professor Arthur K.C. Li, Secretary for Education and Manpower of the Hong Kong Education and Manpower Bureau; our official sponsor, Standard Chartered Bank; our co-organizer, the Rotary Club of Bayview Sunshine; and two experts in the field of art education as adjudicators to the competition, namely Prof. Chan Yuk Keung from the Department of Fine Arts, Chinese University of Hong Kong, and Mr. Yu Shu Tak, Assessment and Development Manager (Art and Music) of Hong Kong Examinations and Assessment Authority and Art Education Advisor to the Hong Kong Arts Development Council.
This fund-raising event could not have happened without the donations raised by hundreds of young donors, the children in Hong Kong who did the wonderful drawings and raised money for the less fortunate children impacted by AIDS in China.
The 25 participants who managed to raise over HK$2,000 have been awarded the Certificate of Benevolence for their achievement. We believe these young donors are also beneficiaries themselves for learning to be more socially responsible and appreciate what they possess in life.
Event Activities :
Living with HIV Charity Drawing Competition – Help the AIDS Impacted Children
Themes : 1. A Beautiful Blessing; 2. The World is Beautiful; 3. Under the Same Sky; 4. Hope for Tomorrow; 5. With Love
Artwork Submission Deadline: 5th January, 2007
Living with HIV Charity Drawing Exhibition – Help the AIDS Impacted Children
Opening Ceremony: 23rd February, 2007
Exhibition Dates: 23rd – 25th February, 2007
Venue : Exhibition Hall, Hong Kong Central Library, Causeway Bay, Hong Kong
Note: Due to space limit, only 533 paintings were selected for exhibition
Book Title : 2007 Living with HIV Charity Drawing Competition – Help the AIDS Impacted Children
This book includes a collection of 533 paintings that were selected for exhibition.
Publisher: Chi Heng Foundation Limited
Publish Date : March 2007 Hong Kong
Printer : Global Printing Co Ltd
ISBN: 978-988-99762-1-7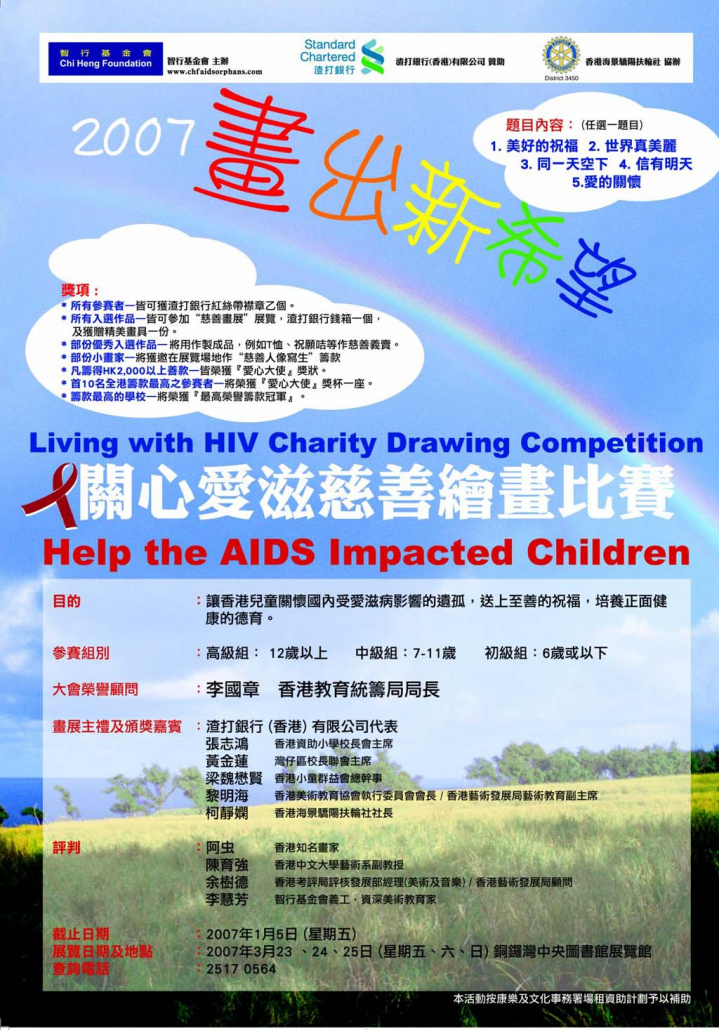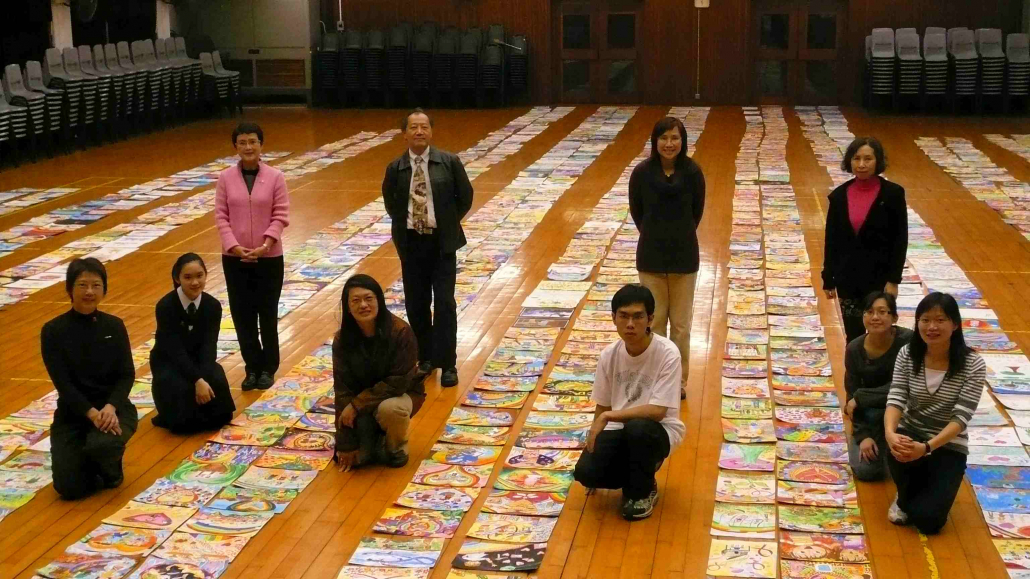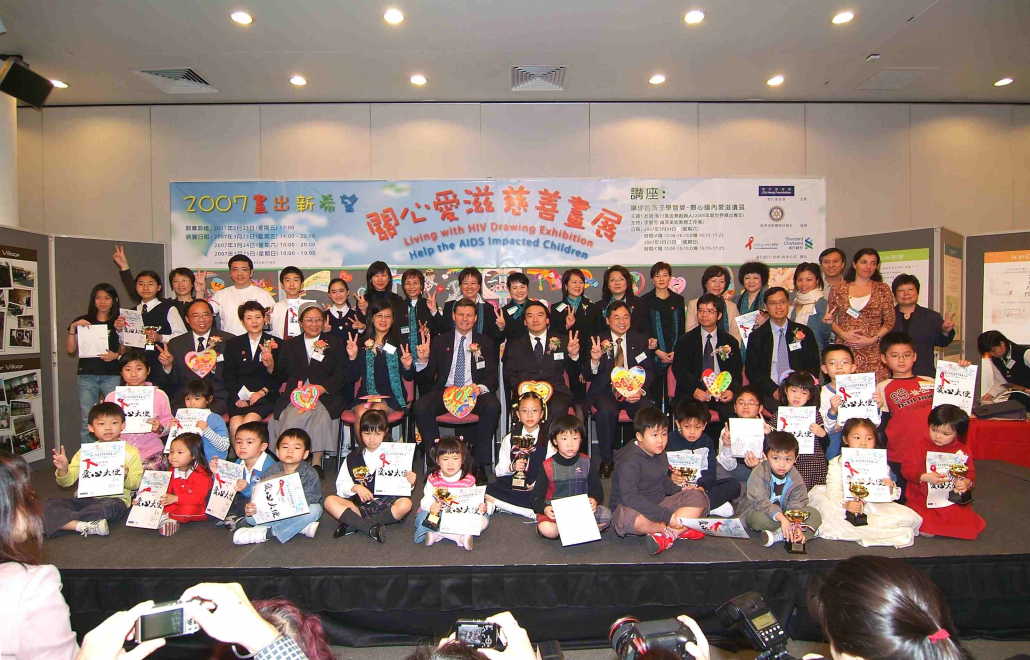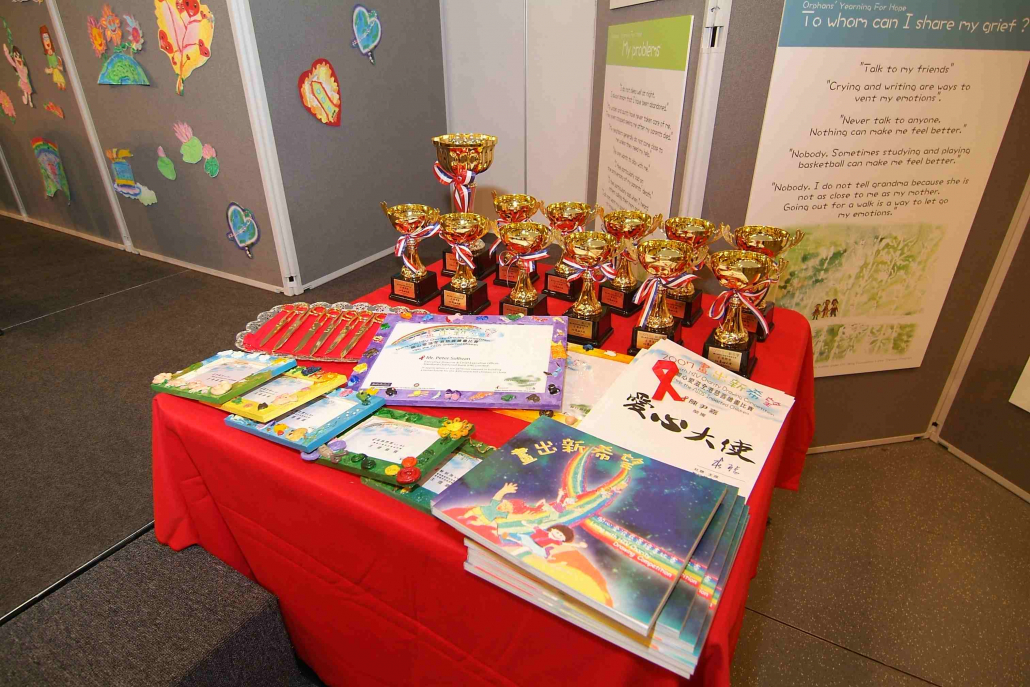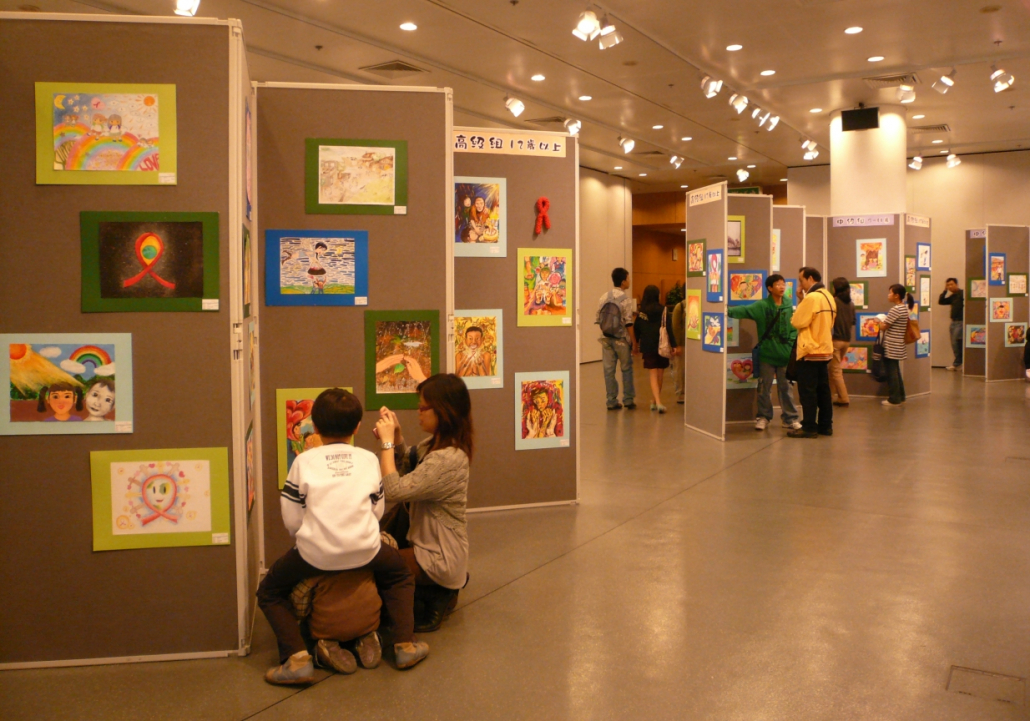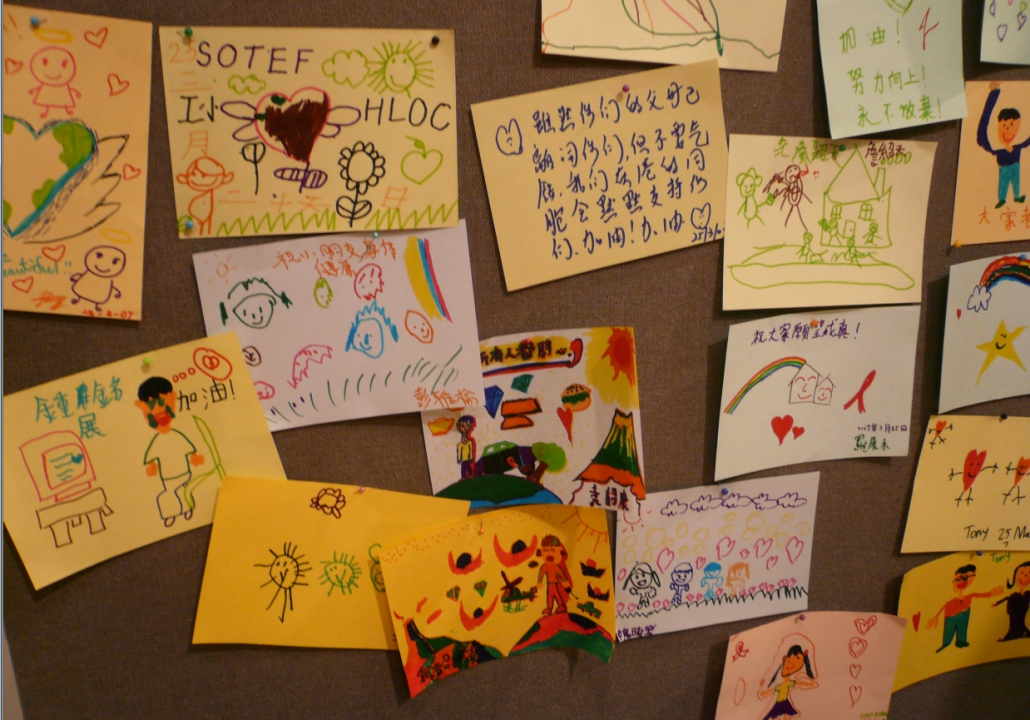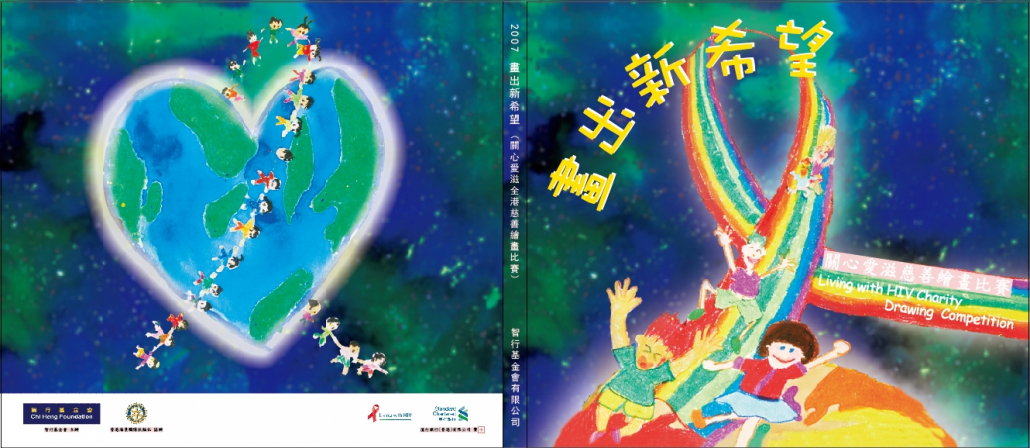 This post is also available in: Chinese (Traditional) Chinese (Simplified)