CHI HENG CHARITY MOONCAKES
With the support of Amazing Vegan and Star Chefs Creation,  Chi Heng Foundation is presenting two charity sets of mooncakes to celebrate joy and love in this Mid-Autumn Festival. Please support us with this ideal festive gift for friends and family. Each set includes three yummy flavors:-
Vegan Assorted Mooncakes by Amazing Vegan – HK$338 (total 6pcs), with
White Lotus Seed Paste Mooncake;
Dried Tangerine Peel and Red Bean Paste Mooncake;
Taro Paste Mooncake
(2 pcs of each flavor)
Premium Assorted Mooncakes by Star Chefs Creation – HK$338 (total 6pcs), with
Lava Custard Mooncake;
White Lotus Seed Paste Mooncake with Egg Yolk;
Five Nuts Mooncake
(2 pcs of each flavor)
Enjoy free shipping to one local address upon a purchase of 5 boxes or above.
(Excluding Islands District and remote districts)
Custom-made printed boxes with company logo are available on bulk purchases of 100 boxes or above. All proceeds will go to support the education of AIDS impacted and underprivileged children in China.
We would like to cordially invite you to join this meaningful campaign!
→Click here to download order form
Request for English-only order form, please send an e-mail to [email protected].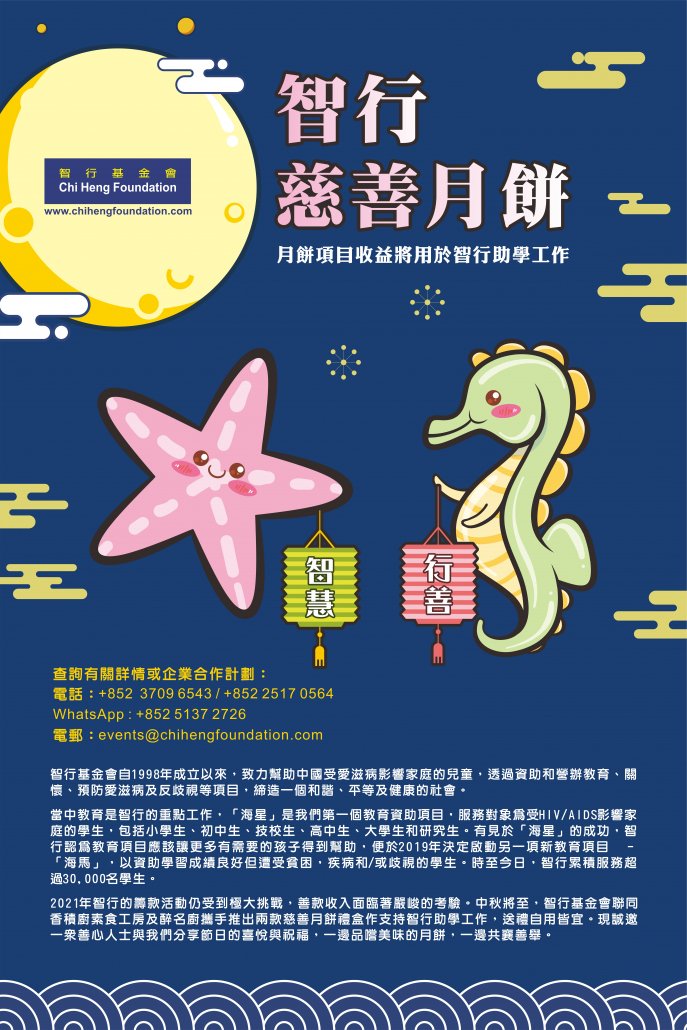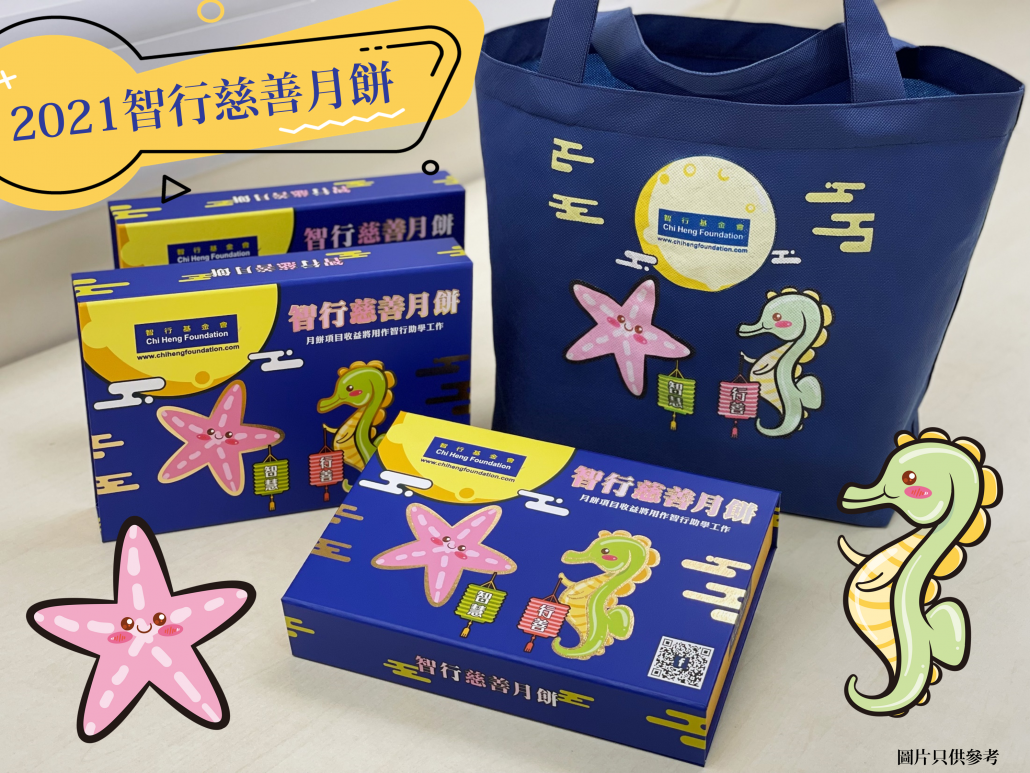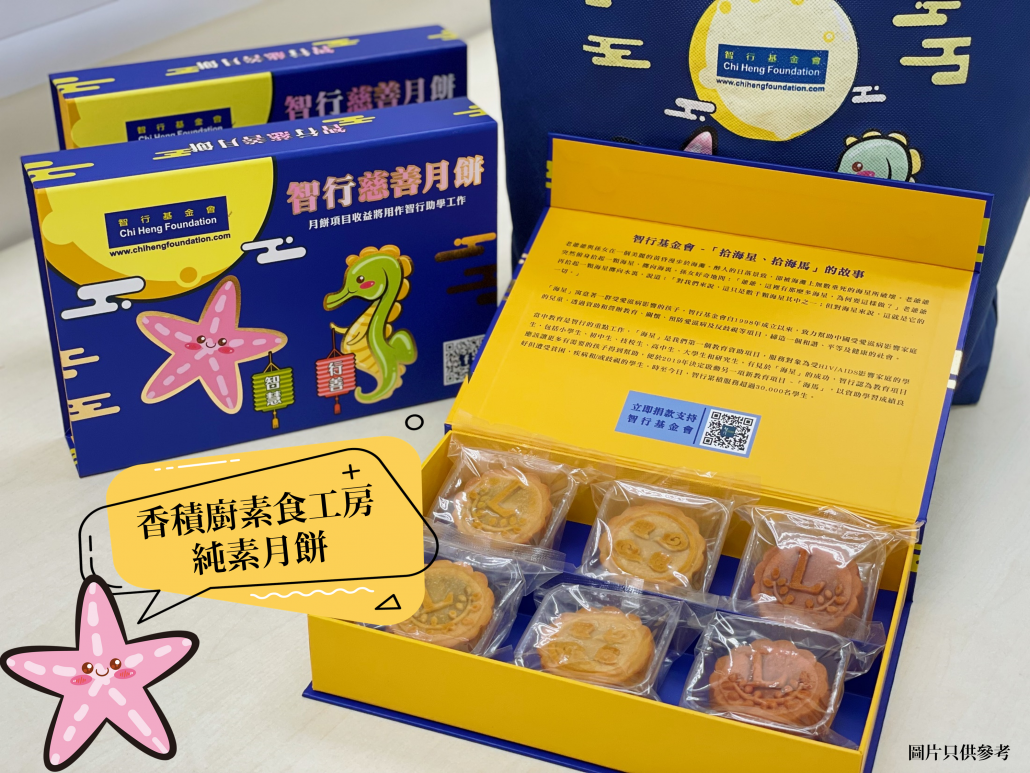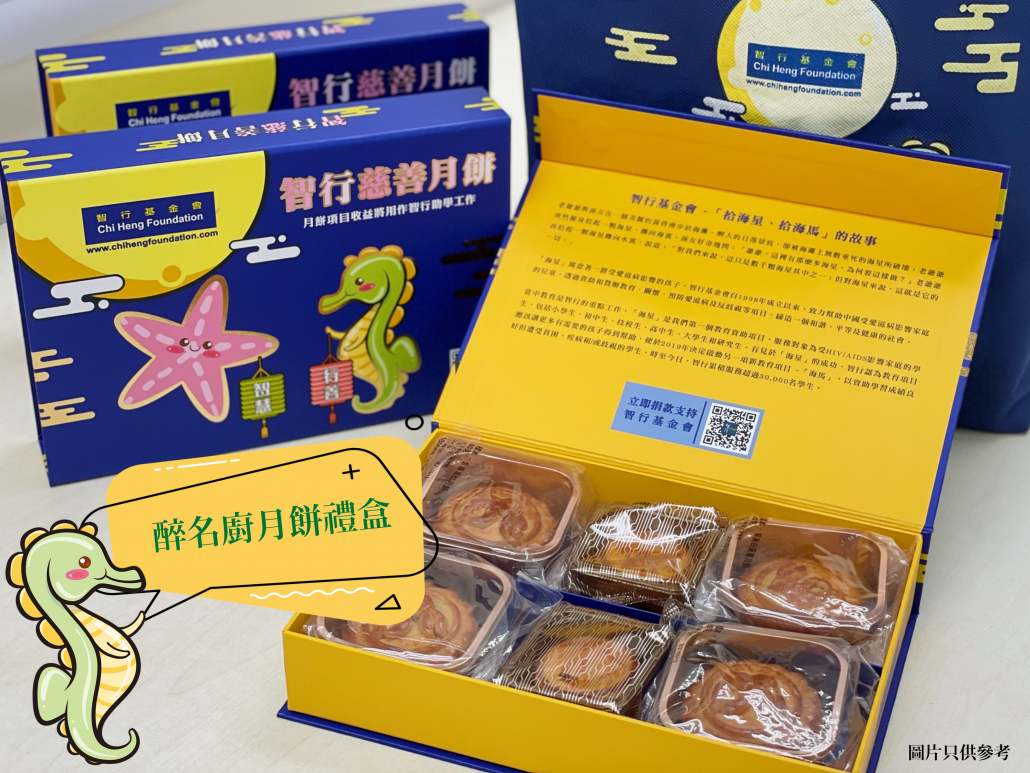 This post is also available in: Chinese (Traditional) Chinese (Simplified)