Considering the COVID-19 pandemic and our concern for the health of our supporters, Chi Heng Foundation has postponed Walk & Carnival for AIDS Orphans to 27 December 2020 Sunday at the same venue.
Many thanks for your support and understanding in advance.
Details of the event will be announced later. Should you have any queries, please feel free to contact Ms Winnie Chan at 3709 6543.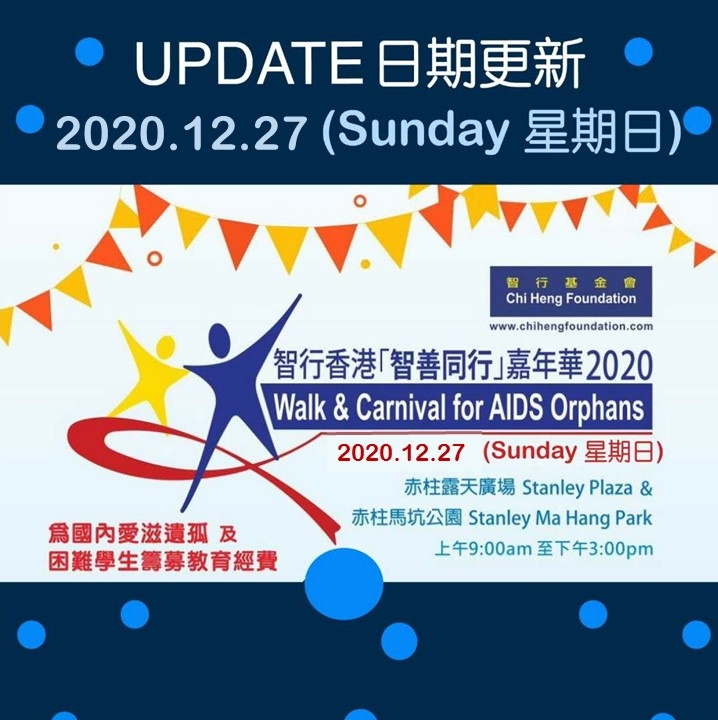 This post is also available in: Chinese (Traditional) Chinese (Simplified)