Walk for Chalk will not be stopped, despite COVID-19, just like the support you have given to the AIDS-impacted students in the last 14 years.
WFC 2020 NetTour brings you fond memories and celebrate the successes of the Chi Heng students.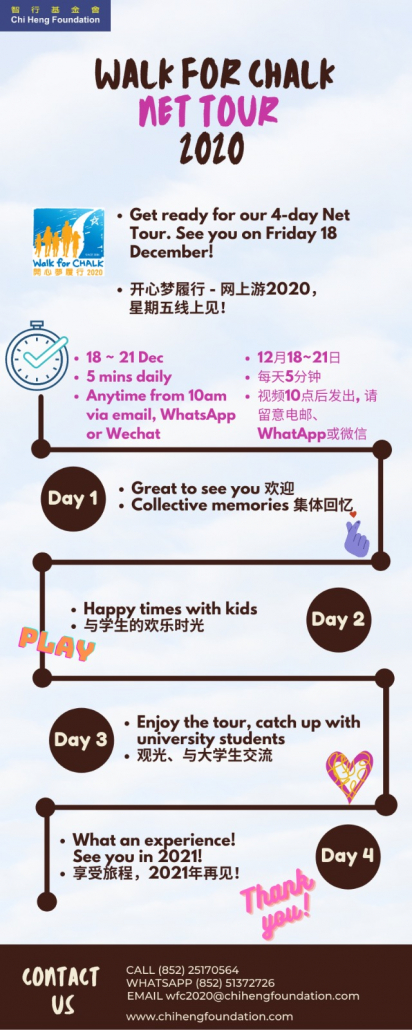 How to help:
Please donate to support Walk for Chalk 2020, giving an education to AIDS-impacted children in China.
Click here to submit an On-line Donation Form (by Cheque, Direct Deposit or Credit Card Payment), or
Click here to download the Donation Form (in pdf format, fillable with Acrobat Reader).
This post is also available in: Chinese (Traditional) Chinese (Simplified)