The Chinese New Year will soon be upon us! As we welcome the Year of the Ox, we wish everyone good fortune, a quick end to the pandemic, and the return to prosperity of our communities.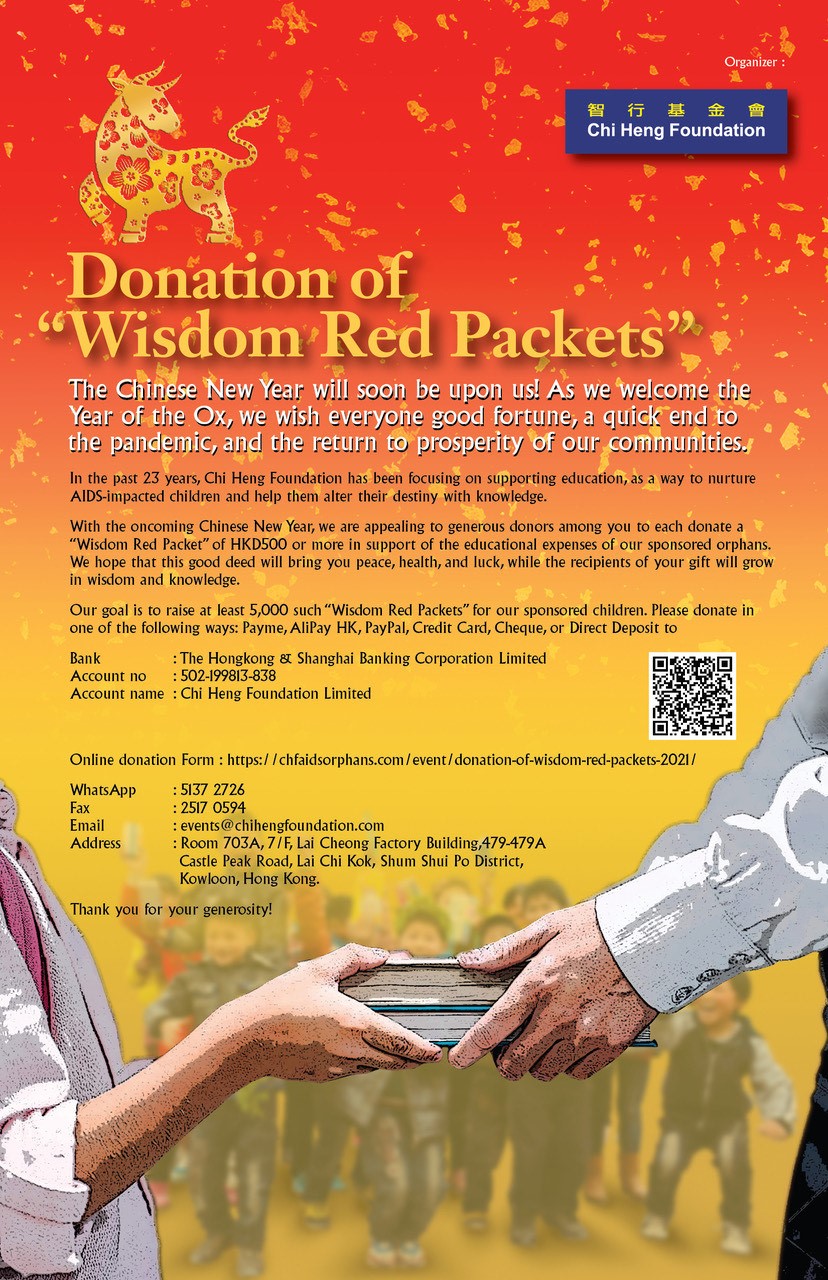 How to help:
Please support us with donation of Wisdom Red Packets, giving an education to AIDS-impacted children in China.
Click here to submit an On-line Donation Form (by Cheque, Direct Deposit, PayMe, AliPay HK, PayPal or Credit Card Payment).
Click here to download the Donation Form (in pdf format, fillable with Acrobat Reader).
This post is also available in: Chinese (Traditional) Chinese (Simplified)