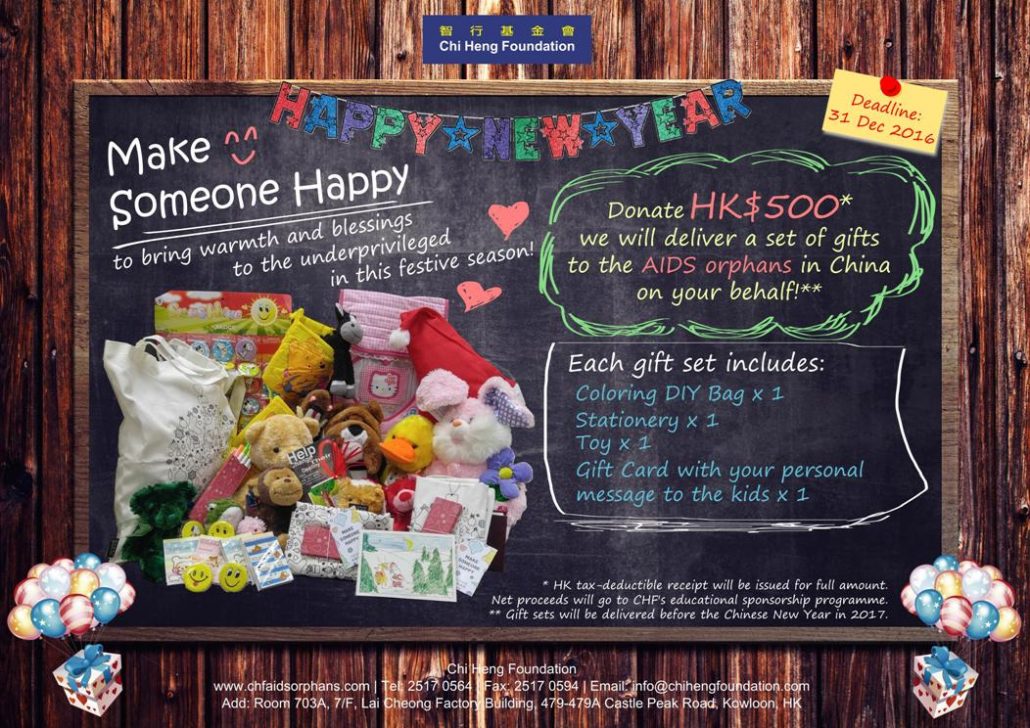 Make Someone Happy – to bring warmth & blessings to the AIDS orphans in China!
While we are celebrating in this joyous festive season, we don't want to forget those underprivileged children in the rural China.
Make a donation of $500* and we will deliver a set of gift to AIDS orphans on your behalf** to share your love and care.
Action now to bring warmth & your blessings to our kids in this festive season!
Each gift set includes:
Coloring DIY bag x 1
Stationery x 1
Toy x 1
Gift card with your personal message to the kids x 1
Or you may also fill in the donation form
and return to us at [email protected]
Notes:
*HK tax-deductible receipt will be issued for full amount. Net proceeds will go to CHF's educational sponsorship programme.
**Gift sets will be delivered before the Chinese New Year in 2017.
For Enquiries, please call 2517 0564 or email to [email protected].
This post is also available in: Chinese (Traditional) Chinese (Simplified)